---
Museo della Moda Milano
Branding
Indesign, lllustrator, Photoshop, After Effects, Cinema 4D, Redshift
Located in the nexus of Italian haute couture and a modern-day mixing pot of backgrounds and people, Museo de Moda Milano is an institution perfectly positioned to explore the rich threads of fashion that weave into the greater cultural fabric of our world.

Role
Individual Project


---
Logo
J
ust as a stitch functions as a bonding unit of a garment, fashion functions as a bonding unit of culture.
Museo della Moda Milano's mark reflects the unifying power of fashion.




Future Fabrics
Exhibition



New technological breakthroughs constantly provide the language of fashion with new vocabularies with which to express itself. Future Fabrics explores the cutting edge processes behind creating innovative textiles, as well as how they are informed by ideas shared in the continously globalizing culture of couture. Museo della Moda Milano offers guided tours and hands on workshops in which participants design their own 'future-fabric' in the Textile Lab.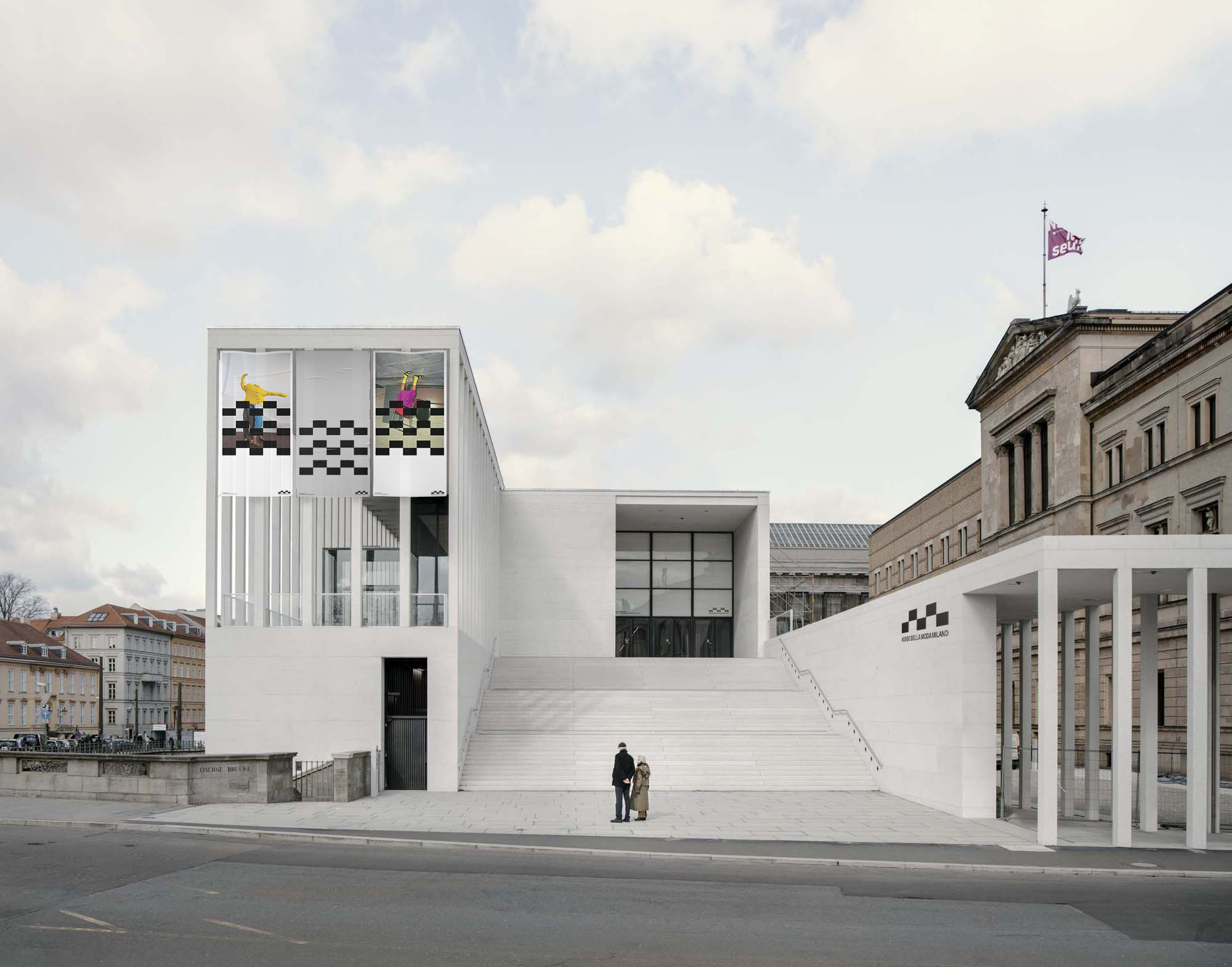 Special Thanks to Simon Johnson, Suzy Suh, Yeonkyung Kim, Kenneth Kuh, Nicole Wang, Junie Jeong, and Patrick Nguyen